DESKOPOLITAN CHÂTEAU D'EAU
48 rue du Château d'Eau
75010 Paris
01 84 840 840
Open from 9am to 7pm
From Monday to Friday
Ideal working conditions and a friendly community.
By choosing Deskopolitan Château d'Eau, you will happily come to work every day in a space where friendliness rimes with performance.
Coworking space Paris Château d'Eau
Located in the center of Saint-Martin, two steps away from République, Deskopolitan is close to bars, restaurants, and small shops. The ideal setting to relax at the end of a productive day. Being one of our members gives you access to a unique professional environment. Whether you would like to enjoy the food or the caretaker services, to book a meeting room or an appointment with the barber, to relax with yoga sessions or with Monday morning's free breakfast, our team will always be available and ready to meet your every need.

Take a look around
ONLY A FEW VACANCIES LEFT! BE AMONG THE LUCKY FEW TO BENEFIT FROM OUR OFFERS.
Our adaptable subscriptions
Offers per hour, per day, or per month that fit your work schedule. As you change, we will accompany you in your business evolution with a more adapted offer. Non-binding and with no obligations. Dedicate yourself to your core business stress-free.
Open
RESIDENT DESK IN THE OPEN SPACE STARTING FROM 450€ PER MONTH EXCL. TAX
For those looking for a dedicated desk in an open space available 24/7.
Club
PRIVATE WORKING SPACE PRICE ON REQUEST
Desk in a closed space starting from 4 workstations to provide you with maximum confidentiality and comfort.
Meeting
MEETING ROOM STARTING FROM 15€ PER HOUR EXCL. TAX
Our meeting rooms are designed to receive from 4 to 50 people. Our air-conditioned meeting rooms are equipped with the latest technologies and set up to meet your every need.
Notre offre événementielle
Your event from A to Z, on demand.
Enjoy our 435m2 space to organise your professionnal events.
5 min walk away from Republique metro station. Available 24h/24, up to 500 guests.

Our friendly events
We make new encounters easy by planning weekly events. Afterworks, networking lunches, yoga classes, meetups, and even creative or professional workshops. No time to get bored.
What's happening
This is a space to exchange views. A bit of our takes, a lot of yours, both passionate about everything that has to do with entrepreneurship and that works in favor of best working conditions.
They talk. Heart speaks.
Voices of Deskopolitan's members.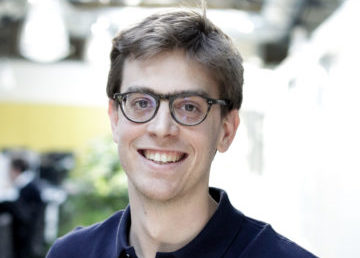 On a fait le choix de Deskopolitan par rapport à d'autres espaces de coworking car on trouvait que c'était le meilleur rapport qualité / prix, notamment pour les bureaux fermés : les bureaux sont grands, les gens pas entassés les uns sur les autres, ce qui n'est pas le cas dans d'autres espace qui ont tendance à entasser les gens.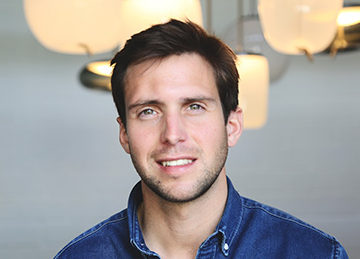 J'ai senti un truc sincère. Avec Deskopolitan, l'offre était parfaite pour nous. Il faut arrêter de comparer les espaces de coworking sur les tarifs entre eux, mais plutôt en termes de gain de productivité. On est beaucoup plus productif ici qu'on l'était dans nos bureaux à nous.
CEO - Startup dans l'immobilier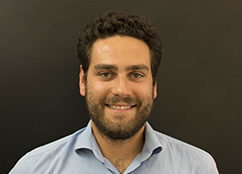 Le design du lieu est très intéressant. Il y a un côté un peu « comme à la maison ». Le fait d'avoir des services différents (conciergerie, barbier, coiffeur, café) ça nous permet d'avoir de la liberté. On se sent bien, on se sent chez nous. Les clients aiment bien le lieu, ils trouvent qu'il y a un « waouh effect » quand ils arrivent.
Commercial - Startup dans l'immobilier